Megaro Gyzi Cultural Center
Megaro Gyzi Cultural Centre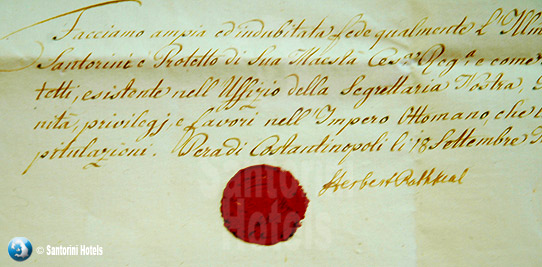 The Cultural Centre of Santorini was founded in 1980 and was initiated and financed by the Catholic Diocese of Santorini. It is housed in the 17th century Gyzi Mansion (Megaro Gyzi) in Fira, one of the few mansions that survived the 1956 earthquake.
Note: Click on each small image on this page for larger view
Megaro Gyzi Cultural Centre
General Information

Address:
Megaro Gyzi Cultural Centre
Fira Santorini 847 00 Greece
Tel : +30 22860 23077
Open: From May 1st - October 31st
Daily: 10.30 - 13.30 & 17.00 - 20.00
Sundays: 10.30 - 16.30
Price: 3 €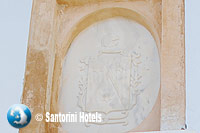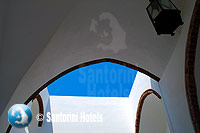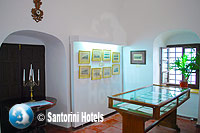 Its front entrance is decorated by the Gyzi family crest. The ground floor develops around a patio, which is partly covered with a cross-shaped dome. Its permanent exhibition includes collections of authentic engravings, old historical manuscripts, paintings and old photos of Santorini, paintings donated by the Pintos' couple and Theran strata. Some of the artists whose work is exhibited are Meropi and Paris Prekas, Panagiotis Kravalos, Alexandros Mavroeidis, Leon and Pipitsa Prekas. Every August, it organizes a Cultural Festival that is free for all visitors.