The Sphinx Restaurant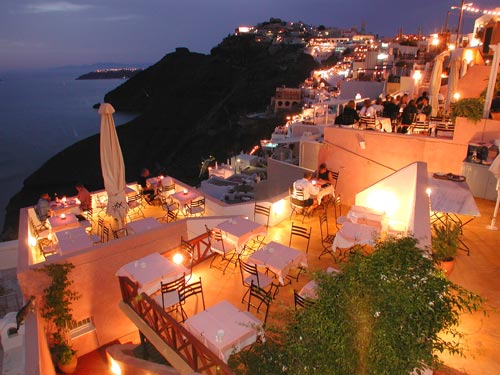 The Sphinx restaurant has been accommodated in a restored mansion in Fira since 1991. It has a unique view of the Caldera for which Santorini is famous for and it becomes even more breathtaking during the sunset.
The menu includes a variety of appetizers, salads, soups, main dishes, desserts and drinks. There is also a variety of home made pasta cooked with fresh ingredients.
The guests can also choose from a big variety of wines, kept in the impressive cellar of the restaurant, to accompany their dinner.
Fira, Santorini, Greece
Tel: (+30) 22860 23823
Fax: 22860 23829
E-mail: sphinx@sphinx.gr