Pelekanos Restaurant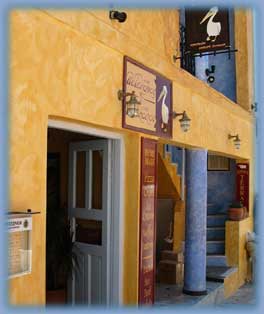 Savour the relaxing atmosphere of Pelekanos restaurant, with its exceptional views of the largest Caldera in the world and the peaceful music playing in the background.
Enjoy the friendly environment and the unlimited views of the island, including the world famous sunsets of Oia that tones the unique village and disappears into the Aegean sea. Indulge in Pelekano's friendly service and finely selected quality products.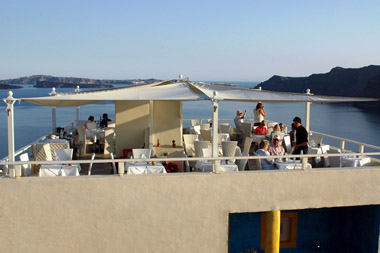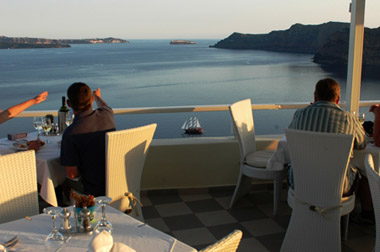 The wine cellar of the Pelekanos Restaurant in Oia, Santorini includes a wide variety of wines from all over Greece and the local Santorinian wines.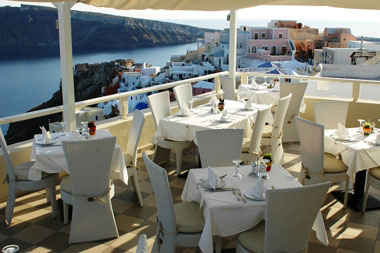 Pelekanos cuisine combines traditional local ingredients with cooking techniques of high standard, while adhering to a strong Mediterranean orientation. Pelekanos team searches for new tasteful combinations and each year they prepare new and innovative dishes. This is why it's menu is renewed every year, especially during the tourist season.
Oia, Santorini, Greece
Tel: +30 22860 71553
E-mail: info@pelekanosrestaurant.gr