Taj Mahal Bar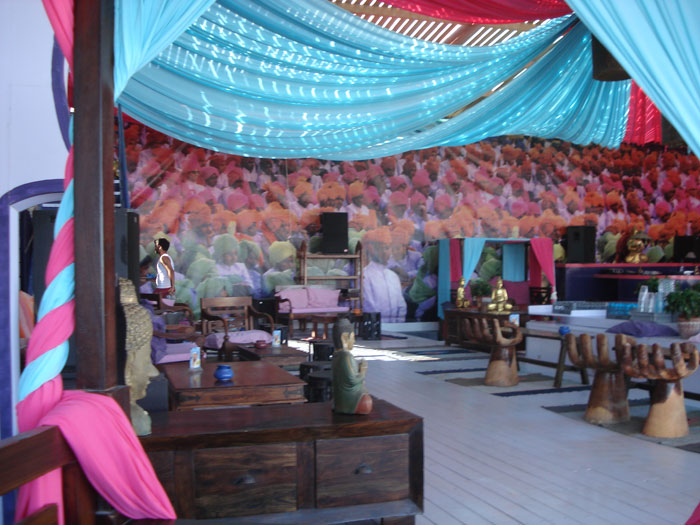 The Taj Mahal is located in Perivolos right by the beach. It is a stylish place open from the morning for coffee and sandwiches, at noon and early in the afternoon for snacks, ice-creams and salads and at night time it turns into a funky bar swamped with people listening and dancing to its mainstream music mixed with some oriental tunes to match the colorful, Indian decoration.
On the premises, the guests will find a small bazaar of items such as colorful jewellery, wooden boxes, items creating an oriental ambience, small lamps, candles, burning sticks and so on.
The DJ is playing music all day long, backgammon and water pipes (nargile) are available and many artists pass by that are willing to draw your portrait on the spot. The menu includes all kinds of drinks, from spirits to soft drinks, milk shakes, coffee and juices, a variety of snacks and sandwiches, delicious salads with fresh vegetables and fruits and a variety of ice-creams and sweets.
The Taj Mahal is also operating as a club in Fira, the center of Santorini's famous nightlife, with the same oriental decoration and the same tunes ideal for dancing.
Fira, Santorini, Greece
Tel: (+30) 22860 22268